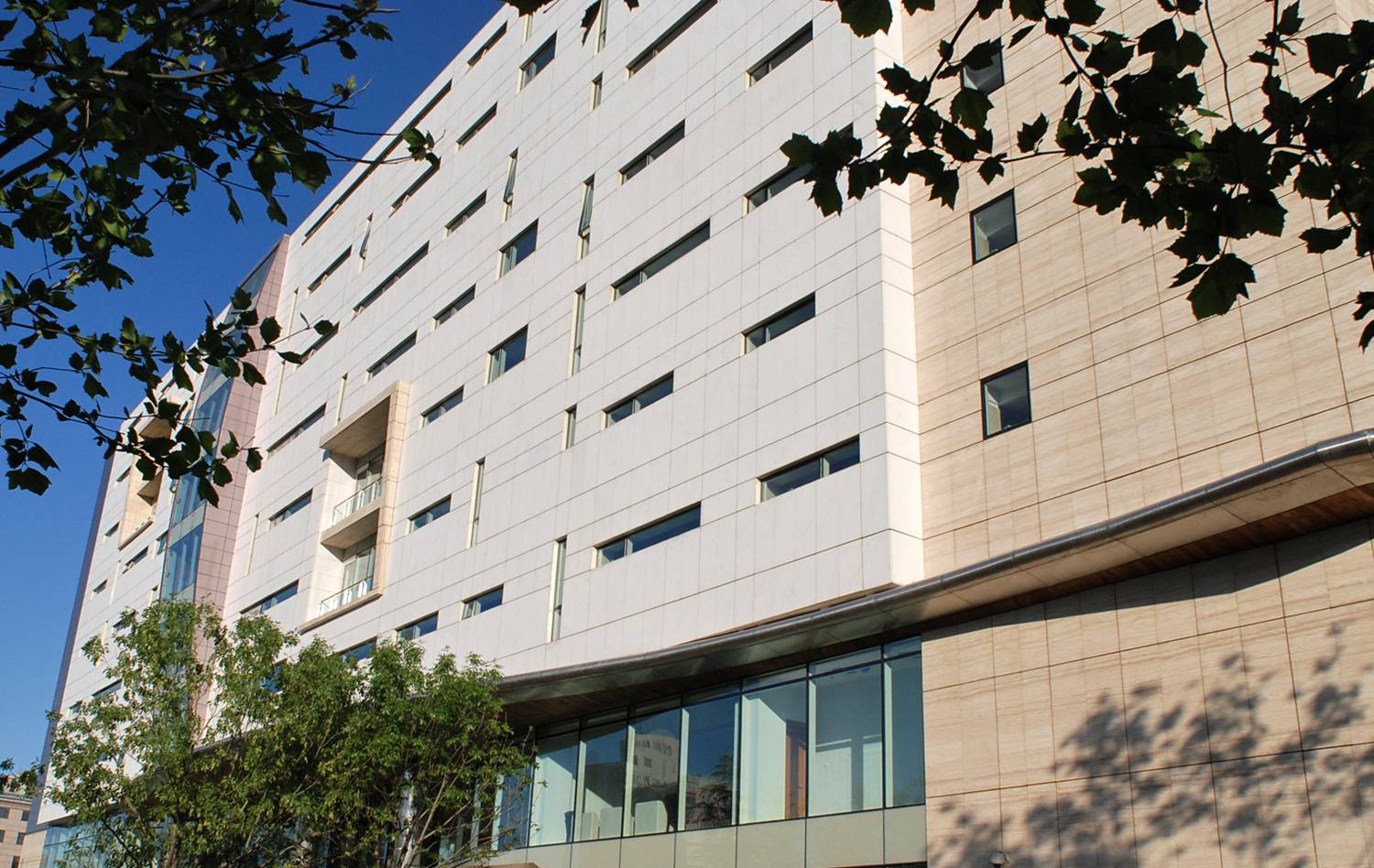 The Foreign Economic Cooperation Office (FECO) is an institution affiliated to the Ministry of Environmental Protection of China. In 1989, the Economic Cooperation Leading Group Office of the former National Environmental Protection Agency was founded, mainly responsible for the management of foreign technical assistance loan projects. In May 1997, the Foreign Economic Cooperation Office (FECO) was officially set up, which shares with the Leading Group Office the same staff team but with a different name, to manage the funds of projects in cooperation with international financial organizations and for implementation of multilateral environmental agreements (MEAs) and bilateral assistances, as well as other foreign cooperation activities in the field of environmental protection. In January 2016, the State Commission Office of Public Sectors Reform approved to grant an additional new name of Technology Center for Environmental Convention Implementation to FECO, with the main functions of organizing environmental convention research, participating in the negotiation of relevant environmental conventions, and undertaking specific technical and routine work of domestic convention implementation.
With over 25 years of development, FECO has gradually formed a "Three Primary and One Auxiliary" operation system, namely MEAs implementation, bilateral and multilateral cooperation, global environmental policy research as the three primary areas, and supplemented by international consultancy and services. It has accumulated "Six one" material and spiritual wealth, including one set of business, one platform, one set of mechanisms, one team, one building, and one culture, and established its Mission, Aim, Role, Idea, and Strategy. Additionally, the China GEF Office, established jointly by the Ministry of Finance and the Ministry of Environmental Protection, which helps to organize the development and implementation of GEF projects, was set inside FECO, and FECO was accredited by the GEF as its Project Agency in 2015. In 2015, the Party Committee of FECO was awarded the title of 2012-2015 Excellent Party Committee of MEP. FECO was awarded the title of the Capital Civilized Institution of 2012-2014 and maintained the title of Civilized Institution of the State Organs for successive years.
Since its establishment, FECO has always focused on the core work of environmental protection, made full use of its strategic domestic and international advantages as well as its nexus role in foreign cooperation of environmental protection, and gradually developed its comprehensive business areas. In MEAs implementation, FECO is responsible for the implementation work of the Montreal Protocol, the Stockholm Convention, the Convention on Biological Diversity as well as its Biological Safety Protocol and Nagoya Protocol, and Minamata Convention on Mercury. FECO has developed the supporting system of the whole process covering prospective study, negotiation, signing, implementation, and assessment. The performance has been highly praised domestic and abroad, and won numerous awards and recognition from the international society. In bilateral and multilateral cooperation, FECO has carried out cooperation with the World Bank, the Asian Development Bank, United Nations agencies and other international organizations, as well as Italy, European Union, Germany, Sweden, United States and more than a dozen countries and regions. Through directly introducing in international funds for environmental protection and assisting in applying for loans from the World Bank and the Asian Development Bank, strong support has been provided to national key environmental protection work such as the three rivers and three lakes governance, innovation of a large number of domestic environmental protection measures, and management of environmental protection in China. In global environmental policies research, FECO has conducted 973, 863 plans and a number of major national research projects, tracked and surveyed in global environmental issues and environmental policy dynamics. A number of research results have been adopted and taken reference by the CPC Central Committee and the State Council. In international consultancy and services, FECO developed a series of CDM projects, with total GHGs emission reduction accounting for over 15% of the total in the world, and 25% of the total in China, making outstanding contributions to tackling climate change.
In recent years, FECO has adhered to the general development idea "with sustainable development as the direction, economic benefit as the guide, strength enhancement as the goal, to develop with innovation, innovate with development, consolidate and expand the role of "three primary and one auxiliary" ", and completed all the tasks successfully. FECO focuses on the MEP overall targets of improving environmental quality and major tasks, assists in green development, establishes the 3iPET platform on air, water, soil pollution control, energy-saving and emission-reduction, actively promotes environmental financial innovation and the construction of investment and financing platform for environmental protection, supports the revision and implementation of new Environmental Protection Law, and other laws and regulations on air, water and soil pollution, publishes the Reading on National Policies on Environmental Protection as the training materials of senior and Intermediate civil servants for the Chinese Academy of Governance, conducts heating demonstration projects of air source heat pump as an alternative of coal to seek a way on reduction of scattered coal pollution, carries out approval and certification work of national greenhouse gas voluntary emission reduction project, etc. The performance of convention implementation, bilateral and multilateral cooperation is remarkable, and FECO maintains a good trend of rapid development.
Facing with the new situation, FECO will adhere to the "Five in One" overall layout and "Four Comprehensiveness" strategic layout, implement the five development concepts, further open the mind to innovate and transform, do international business with the view of globalization, deepen the work in convention implementation, expand the service platform, enhance policy research, strive to improve the capacity of serving the environmental protection course, persist in improving the environmental quality, make up for the short board of ecological environment, and contribute more to the construction of beautiful China and entering the new era of ecological civilization.