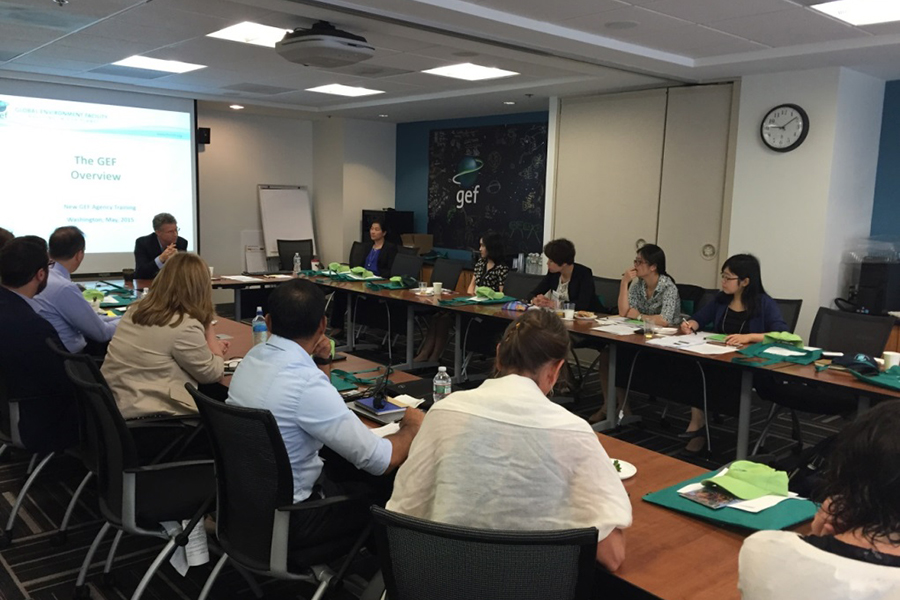 Invited by the Global Environment Facility (GEF) secretariat, six FECO staff from the GEF Implementation Office and the Division of Finance attended the GEF New Agency Training held in Washington on May 28 and 29, 2015. Totally around 20 person participated in this training, including the delegates from World Wildlife Fund-US (WWF-US), Conservation International (CI), Development Bank of Southern Africa (DBSA), Development Bank of Latin America (CAF), West African Development Bank (BOAD) and FECO.

The training covered more than twenty topics in various forms. Staff and experts from the GEF secretariat, GEF Independent Evaluation Office, Scientific and Technical Advisory Panel (STAP) and the World Bank Trustee Team introduced the GEF strategies and policies, GEF project and financial management requirements, GEF project selection and development, in the way of presentations, Q&A, and case studies.

This two-day training not only provided a good opportunity for the FECO staff to understand better on the GEF operating system, relative policies and procedures, but also promoted the communication among FECO, the GEF secretariat and the GEF partner agencies, which lays a solid foundation for the parties' smooth cooperation and FECO's better implementation in the future's GEF projects.