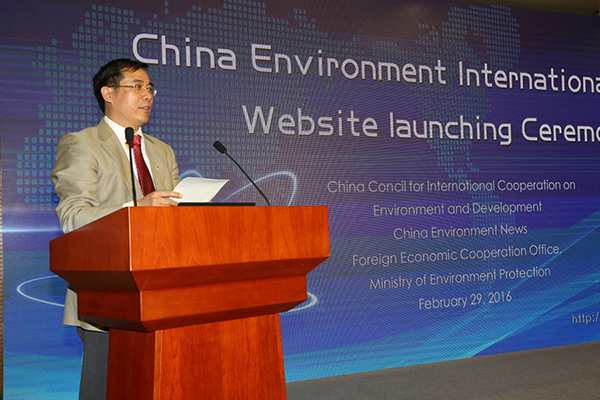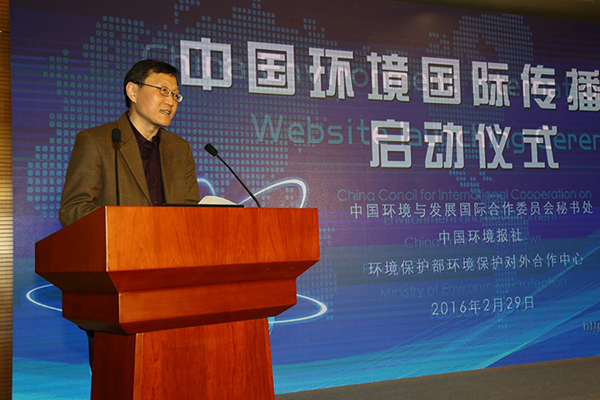 Chinaenvironment.info, a website aiming to tell Chinese stories and air its environmental voices, has been initiated today. Mr. Pan Yue, Vice Minister and Deputy Secretary of Leading Party of Ministry of Environmental Protection (MEP), attended the opening ceremony.
Chinaenvironment.info (www.chinaenvironment.info), is an English-language website jointly established by CCICED Secretariat, China Environment News and Foreign Economic Cooperation Office of MEP. It will commit itself to strengthening publicity of China's environmental protection endeavors and contribute to telling Chinese stories and spreading its environmental voices, an official from MEP introduced.
The website is a comprehensive and innovative platform to introduce China's progress and achievements to the outside world on matters relating to environment and development, including ecological civilization, sustainable development, Millennium Development Goals, green development, energy conservation and emission reduction.
The target audience of the website ranges from government agencies, experts from international communities who specialize in environment and development, research institutes, media organizations, to overseas individuals who wish to learn about China's environment and development.
The website focuses on 7 channels that are of interest to the international community, including policy and regulations, environmental protection case studies, profile stories, technology application, ecological conservation, environmental governance in rural areas and the world's view on China.