UNDP Deputy Resident Representative in China Visits FECO for Coordination Meeting on Implementation On April 14, 2022, Mr. Zhang Yujun, Director General of Foreign Environmental Cooperation Center(FECO), met with Mr. James George, Deputy Resident Representative of the United Nations Development Programme(UNDP) China, who came to FECO to attend the coordination meeting on the implementation of the Montreal Protocol HCFCs phase-out projects.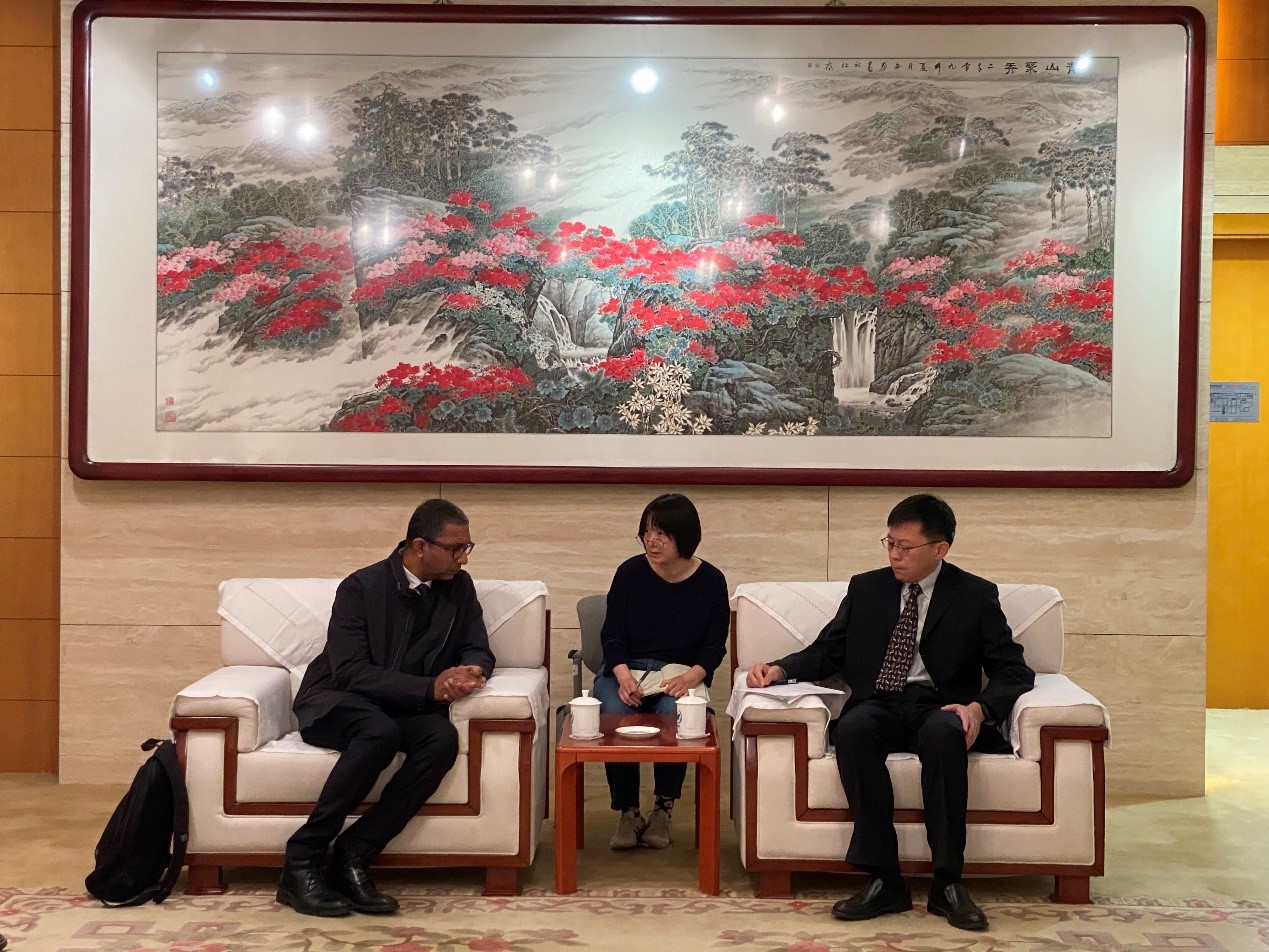 Zhang Yujun welcomed the visit of James George and his team, expressed gratitude to UNDP for its long-term support to the convention implementation work of the FECO, and introduced the overall situation of China's compliance with the ozone layer protection and the progress of the implementation of the sector plans under the Montreal Protocol.
  Zhang Yujun said that both sides should continue to strengthen the cooperation on the implementation of HCFCs phase-out under the Montreal protocol in the future, to ensure the achievement of implementation targets, and continually promote the application of green and low-carbon alternatives, taking further efforts on protecting the ozone layer and mitigating climate change. Also, both sides shall consolidate and deepen the advantages of cooperation on implementation of various environmental conventions and expand new modes of cooperation. FECO is looking forward to deepening cooperation with UNDP under the newly agreed replenishment of GEF and jointly developing and implementing new projects to contribute to global ecological civilization and green development.
  James George expressed his appreciation for the implementation work on the international environmental conventions of FECO over the years, and looked forward to deepening cooperation and developing new project areas and cooperation modes in the future. He expressed that under the context of the carbon peaking and carbon neutrality goals as well as the 14th Five-Year Plan, the synergy and sharing of compliance results among conventions will be strengthened, and UNDP is willing to play a bridging role to promote the sharing of China's compliance results with other countries, especially the exchange of experience in policy and technology.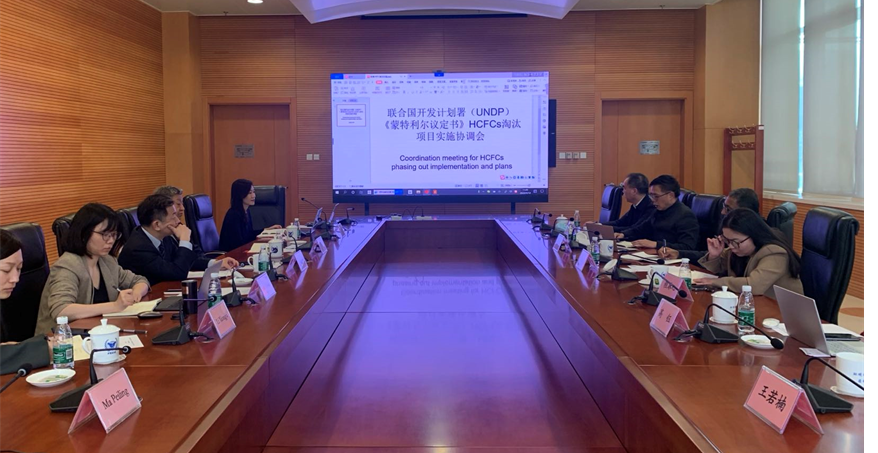 Subsequently, FECO and UNDP China held the coordination meeting to discuss and exchange views on the progress of the implementation, technical challenges and future work plans for HCFCs phase-out in the industrial and commercial refrigeration sector and solvent sector. Mr. Li Yonghong, Deputy Director General of FECO, representatives from the Montreal Protocol Division of FECO and relevant associations attended the meeting.