On November 30 2022, the National Import and Export Management Office of Ozone Depleting Substances (hereinafter referred to as the I/E Office) won the 2022 Asia Environmental Enforcement Awards (AEEA). The awards are jointly presented by the United Nations Environment Programme (UNEP), the United Nations Development Programme (UNDP), the United Nations Office on Drugs and Crime (UNODC), the Secretariat of the Basel Convention, the Secretariat of the Convention on International Trade in Endangered Species of Wild Fauna and Flora (CITES), the International Criminal Police Organization (INTERPOL) and the World Customs Organization (WCO), aiming to publicly recognize and celebrate excellence in enforcement by government officials and institutions or teams combating transboundary environmental crime.
This is the seventh awarding of the AEEA for the year 2022, with the theme of "Fighting Transboundary Crimes that affect the Environment". According to the organizer, the I/E Office has earnestly implemented the informal prior informed consent (iPIC) which was initiated by UNEP. From June 2021 to May 2022, the I/E Office launched 1,827 iPIC processes, rejecting 31 batches of trading applications and effectively prevented about 1,057 tons of controlled substances potential illegal trade, making outstanding contributions to international compliance and combating transboundary illegal trade. In addition, the I/E Office has also carried out a series of effective actions in formulating policies and regulations, combating illegal trade, and conducting training. Based on the contributions mentioned above, the organizer presented the group category "Impact" award of the 2022 AEEA to the I/E Office. Maldives Customs Service also won the award under this category. In addition, two individual representatives from India and Indonesia were awarded the "Gender Leadership and Women's Empowerment" category of the 2022 AEEA.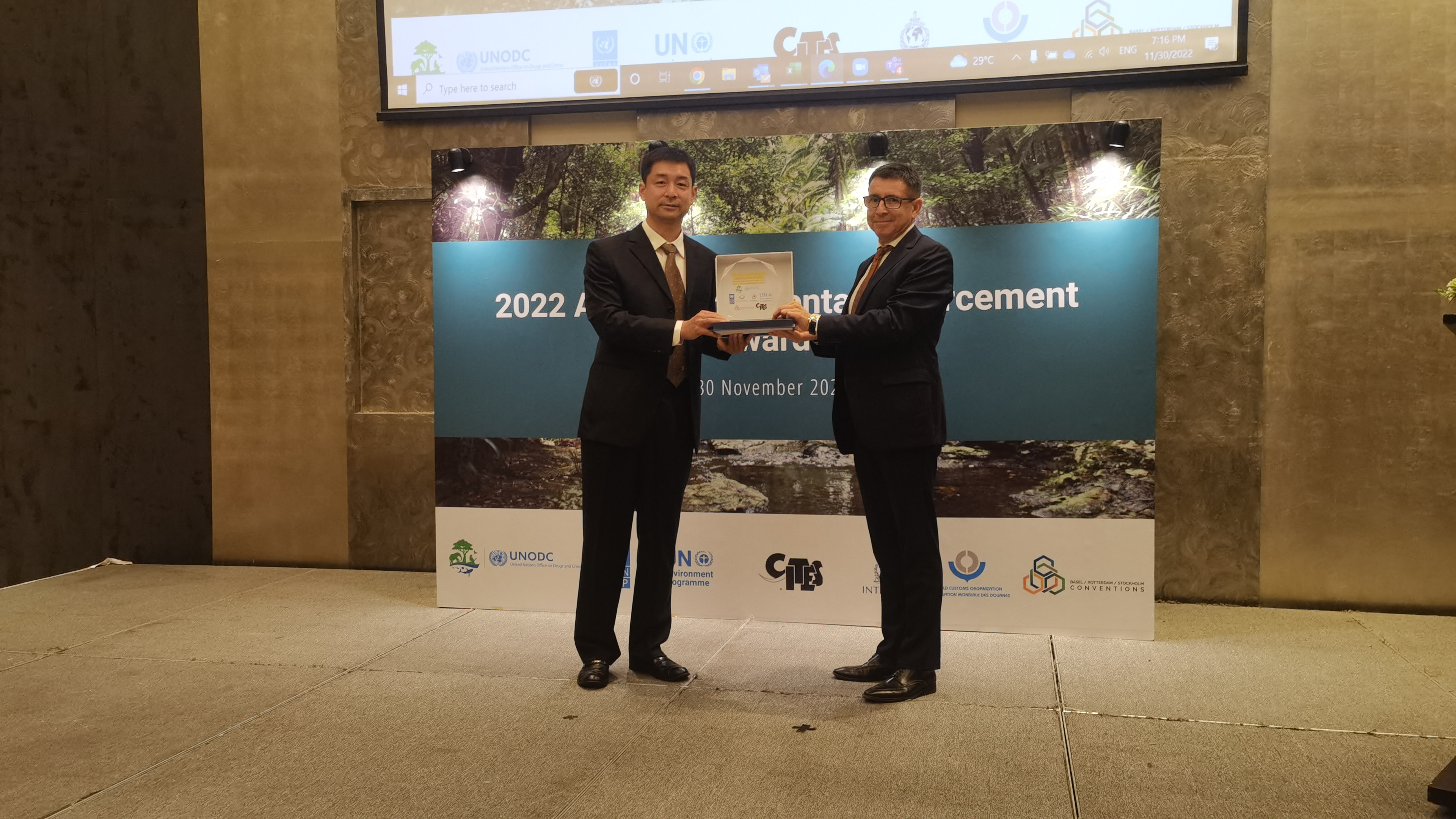 The Government of China attaches great importance to the ODS import and export management. In 2000, upon approval, the Ministry of Ecology and Environment, the Ministry of Commerce and the General Administration of Customs jointly established the I/E Office, which is responsible for the import and export administration of controlled substances under the Montreal Protocol. Over the years, the I/E Office has put forth efforts in the formulation of policies and regulations, the approval of administrative licenses, the capacity building for compliance and cross department cooperation to combat the illegal trade of controlled substances. The I/E Office also won the 2017 AEEA.
Winning the AEEA again demonstrates the high recognition of the international community for China's efforts in import and export management of controlled substances under the Montreal Protocol. This will encourage China to continue to improve its import and export management, further strengthen inter-departmental cooperation, prevent and combat illegal import and export trade of controlled substances, and contribute China's efforts to the global synergy of compliance.